Saints Nation: Saints Lucky to Have a Guy Like Leigh Torrence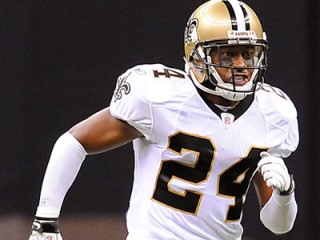 When you think about the best players on the Saints, or even the primary role players, Leigh Torrence's name will never come up. And yet here he is, battling for a spot on the roster as a backup for the 8th straight year. Most players like Torrence last 3 years at best. A reserve corner that doesn't have the size, speed or skill to be a starter just doesn't typically carve up a double digit in years type of career. Torrence has had to scratch, scrape and claw for each an every second he's spent on the field. So what makes Torrence so special that he's been able to make a career as a reserve cornerback and stick around in the NFL? More than anything, it's been a combination of his ability of special teams combined with his character. NFL coaches want yes men on their team. Guys that are prepared to do anything they ask, and do so with an infectious positive attitude that will enhance the environment of the locker room. Torrence fits that description to a T. Is he a top notch corner? Not necessarily, but he's certainly more than capable of coming in in spot duty and holding his own. He's proven that in the past. Last year Torrence intercepted the first pass of his NFL career as a backup for the Saints.
Torrence spent his first and rookie season with the Atlanta Falcons, before being a member of the Washington Redskins three seasons. That's where he met Saints' defensive coordinator Gregg Williams who has been instrumental in keeping his career alive. When Williams joined the Saints, Torrence had already been with the Saints one season and there was a lot of comfort for Williams in knowing Torrence was a guy he could count on. Torrence arguably had his best season as a pro last year, excelling on special teams per usual (53 career special teams tackles), but also contributing on defense as a reserve corner. Don't count him out as he enters this 2011-2012 season, either, because he's proven with age that he can continue to hold off the incoming class of special teams capable rookies. Part of that is ability, and again, part of that is the comfort of having a positive influence and presence around your team that's dependable. You can never have enough guys that can make plays on special teams, and there's always going to be a place for guys like Torrence who are able to excel in that department. The Stanford grad may be closing in on 30, but I wouldn't write his NFL career off by any means. Show me a solid special teamer with a better attitude.